Le cœur converti
[De bekeerlinge]
Nomination Prix Femina Etranger 2018
Parution : 23-08-2018
Lorsque Stefan Hertmans apprend que Monieux, le petit village provençal où il a élu domicile, a été le théâtre d'un pogrom il y a mille ans et qu'un trésor y serait caché, il part à la recherche d'indices. Une lettre de recommandation découverte dans une synagogue du Caire le met sur la trace d'une jeune noble normande qui, à la fin du onzième siècle, convertie par amour pour un fils de rabbin, aurait trouvé refuge à Monieux.
La belle Vigdis est tombée amoureuse de David, étudiant à la yeshiva de Rouen. Au péril de sa vie, elle le suit dans le Sud, commence à prier son dieu et devient Hamoutal. Son père ayant promis une forte somme à qui la ramènerait, des chevaliers se lancent à sa poursuite. Puis les croisés, de plus en plus nombreux sur le chemin de Jérusalem, semant mort et destruction dans leur sillage, s'intéressent à cette femme aux yeux bleus.
C'est le début d'un conte passionnant et d'une reconstruction littéraire grandiose du Moyen Âge. S'appuyant sur des faits et des sources authentiques, cette histoire d'amour tragique, menée comme une enquête, entraîne le lecteur dans un univers chaotique, un monde en pleine mutation. Stefan Hertmans nous offre aussi un roman contemporain, celui d'une femme en exil que guide l'espoir.
Simon Schama on "War and Turpentine" in The New York Times:
'Staggering richness of language; brutal, deep, haunting. Mesmerising from page one, which has the painter-grandfather formally dressed complete with billowing bow tie, sitting on a Belgian beach; later a descent into the hell of World War I. If you think you've had enough of the muddy gore of Flanders Fields, believe me you haven't, not until you've read this book'.
______________________________
War and Turpentine was on the longlist of
The Man Booker Prize 2017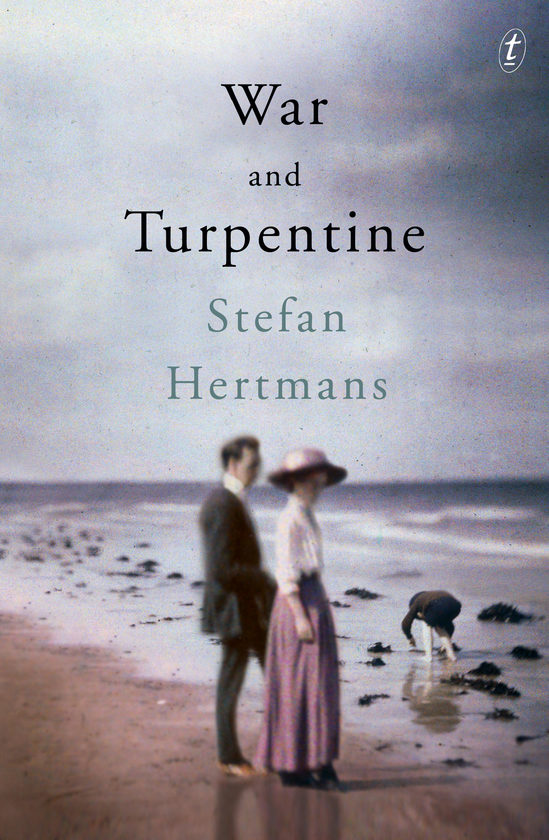 _________________________________________________________
Now A New York Times Top 10
Best Book of 2016
'War and Turpentine delivers a blast of narrative fresh air' (Dominic Smith, New York Times).

_________________________________

'De bekeerlinge' is een cruciaal boek dat hoofden en harten zal beroeren. […] een roman vol zelfbeheersing die het grote schrijverschap van Stefan Hertmans zo typeert.
De Standaard ****
 In een klein dorp in de Provence wordt sinds mensenheugenis over een pogrom en een verborgen schat gesproken. Eind negentiende eeuw vindt men in een synagoge in Caïro een hoeveelheid opzienbarende joodse documenten. Stefan Hertmans ontdekt de sporen van een voorname christelijke jonkvrouw uit de elfde eeuw, die haar leven vergooide uit liefde voor een joodse jongen. Hij gaat letterlijk achter deze vrouw aan, die samen met haar verboden liefde op de vlucht slaat en een duizelingwekkende tocht aflegt, opgejaagd door alles en iedereen.
Stefan Hertmans baseerde zich voor De bekeerlinge op historische bronnen. Dat brengt hem in een chaotische wereld van passie, haat, liefde en dood, en voert hem uiteindelijk van Caïro terug naar het kleine Provençaalse dorp, waar hij sinds decennia thuis is._________________________________

 A New Flemish Novel Is Drawing Comparisons to W. G. Sebald
WAR AND TURPENTINE
By Stefan Hertmans
Translated by David McKay
Illustrated. 290 pp. Pantheon Books. $26.95.
Not since reading W. G. Sebald's "The Rings of Saturn" have I been so taken with a demonstration of the storytelling confluence of fiction and nonfiction. I say "confluence" because Stefan Hertmans, like Sebald, is interested in the places where narrative authority, invention and speculation flow together. "War and Turpentine" affords the sensory pleasures of a good novel while also conveying the restlessness of memoir through its probing, uncertain narrator, who raids the family pantry in search of existential meaning.
Hertmans has no shortage of material to pluck from his ancestral cupboards. In 1981, his maternal grandfather, Urbain Martien, a painter who served in the Belgian Army in World War I, gave him 600 pages of notebooks, a chronicle of growing up in Ghent, of his experiences as a soldier, an artist and a husband. Martien was 90 when he entrusted these reminiscences to his grandson; he died a few months later. For 30 years, Hertmans resisted reading the notebooks, sensing that transforming them into a coherent narrative would require an unusual degree of devotion and responsibility. "But time pressed harder than ever," he confesses, "and somewhere in my head the idea had lodged that I must finish the job before the centennial of the Great War, his war. My struggle with his memories."
The result of this struggle is a masterly book about memory, art, love and war. Hertmans is a Belgian novelist, poet and essayist who writes in Dutch, and in "War and Turpentine" he has found a way to meld the various strands of his professional prowess into a unified whole. ­David McKay, meanwhile, provides an artful translation of the book into English.
Dividing his work into three parts, Hertmans floats through the first and third sections as an essayist and imagist, interpreting the notebooks and visiting the sites that shaped his grandfather's development as a man and an artist. He grapples, conjectures, chronicles and evokes. But in the middle section, he sets this machinery aside and writes in an immersive, first-person voice, channeling his grandfather from the trenches of World War I. Where Hertmans's narrative style is precise, speculative and philosophical, the manner he adopts for his grandfather's voice is immediate, earnest and colloquial. To his credit, Hertmans never makes Urbain sound like a writer pretending to be a soldier.
Seeing a man's life unfold and hover from these different vantage points — across time, from within and from without — yields a tender, many-sided ­portrait. We encounter Urbain as the son of a church muralist, observing his father as he plies his painterly trade, working from his pearwood box of pigments, knives and brushes, and we feel the boy's slow-­kindling desire to make art for himself. We watch Urbain go to work in a foundry in Ghent, then head off to military school before being conscripted in the early days of the German invasion of Belgium in the summer of 1914.
Hertmans is particularly adept at rendering the olfactory world of Urbain's boyhood, of Flanders at the cusp of the 20th century, giving us a tannery with its "tenacious stench," the "penetrating odor of old wood and damp sackcloth" in the shops, a "closed courtyard" that "smelled of brussels sprout trimmings, horse manure scraped off the streets and drying tobacco leaves." Urbain's sensibility, beautifully captured and imagined, is never far from these evocations: "Describing his own grandmother, born in the first quarter of the 19th century, he said that her black apron — he called it a pinafore — smelled like the offal of young rabbits."
Hertmans's own interpretive and descriptive powers are also never far away. He stands in front of a building where his grandfather might have worked as a tailor's delivery boy, coaxing the past to life. Elsewhere, he absorbs a painting in a London gallery, retracing the passages in one of Urbain's copies of a masterwork. Hertmans also knows when to pull back and enlarge the frame, when to provide an astute portrait of the aging painter as the survivor of wartime horrors: "His grand passions were treetops, clouds and folds in fabric. In these formless forms he could let go, lose himself in a dream world of light and dark, in clouds congealed in oil paint, chiaroscuro, a world where nobody else could intrude, because something — it was hard to say what — had broken inside him."
Although "War and Turpentine" includes the publisher's vouchsafe "This is a work of fiction," we're beguiled into a sense of its utter truthfulness. Whether that truth is documentary or dramatic (and carefully constructed) is a question this reader occasionally wrestled with, but mostly set aside. I experienced Hertmans's book in the crosscurrents of rendered image, historical fact and narrative design, aware that some aspects of it were being curated and invented but feeling incapable of assessing the relative proportions. I was powerless to resist their combined spell.
Arranged throughout these pages are black-and-white photographs of paintings (like Rembrandt's "The Slaughtered Ox"), objects (like a dead relative's headstone) and people (like Urbain Martien and his wife sitting on a hillside). Some of these images have a corresponding credit at the end of the book, but many are uncredited. "All other images," we are simply told, are "from the author's personal collection."
Images and diagrams don't often work in fiction or memoir because they can seem forced and unenlightening, as if the author needed to deploy a set of visuals to make up for a lack of evocative writing. But here, as with Sebald, these pictures rush at the reader like spectral images of a lost world, a world that's being constructed for us in the act of telling, as the narrator presides and conjures. I often had the sense of Hertmans pacing across a floor with a sheaf of family photographs in hand, laying out one at a time as he wrestled with his ancestral demons.
One of the triumphs of "War and Turpentine" is that the style of delivery is perfectly suited to its central concerns — the flux of memory and the unspooling of a human life. The telling is mostly episodic and fragmentary, imbued with startling images and powerful associative leaps. Objects loom as they become talismans and ciphers. The tenses flow into one another, the distant past into the pounding present, the declarations of known history with the floating inscrutability of human emotions. Why did that headstone end up in a crawl space under the family home? What is that expression on Urbain's face as he stares beyond the lens of the camera in a particular photograph? The proposed answers, as well as the elegant way we arrive at them, are at the heart of what keeps us reading.
At one point, Hertmans writes, "Places are not just space, they are also time." The same is true of novels. In the course of reading them, time uncoils and folds back on itself, revealing patterns and motifs when we look at them in a certain light. It's this confluence of forces that moves the reader forward. In a world of novels with overdetermined, linear plotlines — their chapters like so many boxcars on a freight train — "War and Turpentine" delivers a blast of narrative fresh air.

Review: 'War and Turpentine,' a Grandfather's Painful Life
Some soldiers return home and are unable or unwilling to talk about their wartime experience. Others speak about little else.
In the Flemish writer Stefan Hertmans's potent new book, "War and Turpentine," we meet a World War I veteran of the garrulous variety. This man is the author's grandfather, Urbain Martien, a forgotten war hero who told his battle stories so often that his children and grandchildren plugged their ears.
"War and Turpentine" is billed as a novel, but that's hardly the word for it. It's an uncanny work of historical reconstruction. Late in his life, his family bored with him, Mr. Martien retired to a table. Writing in ballpoint with painful, gouty fingers, he began to pour his crystalline memories of the war and of his impoverished childhood in Belgium into two large notebooks, some 600 pages of manuscript.
Mr. Hertmans read and reread these notebooks, and he retells his grandfather's life in his own modern voice. The result is a gritty yet melancholy account of war and memory and art that may remind some readers of the work of the German writer W. G. Sebald (1944-2001), who mined similar themes in books that were also literary hybrids.
The author's grandfather, born in 1891, died in 1981. "It was as if his life," Mr. Hertmans writes, "were no more than two digits playing leapfrog." Between those dates a world vanished, one that is reanimated here.
This book's centerpiece is a long section that relates Mr. Martien's war experience in a first-person voice of his grandson's own devising. It pivots quickly from innocence to experience, and it is harrowing.
Mr. Martien spent much of the war in the trenches. We read of the dreamlike horror of the first German zeppelin that floats overhead, of an early German attack that was "a moving wall of metal, smoke and gunfire" and "seemed to herald the last judgment."
Mr. Martien was shot on three occasions (groin, leg, lower back) and was returned twice to battle after recovering. He watches his fellow soldiers transform from patriotic boys to "a mob of emaciated ghouls." Moral scruples are left behind. He sees "the physical annihilation of an old-fashioned breed of human being."
Rats; bleeding gums; mountains of feces; diarrhea; hypothermia; untreatable infections; mustard gas; pitiless deaths of all varieties. The details of trench warfare are again laid bare, but here with special vividness.
There are moments of unholy beauty as well. When a nearby city opens the locks on its river and floods the countryside, pulsing waves of fleeing animals rush past the soldiers as they "watched with pounding hearts."
Mr. Martien returned home a decorated hero. His war narrative is nearly enough to sustain "War and Turpentine." But it isn't the entirety of this story, which has windows that open in unexpected places.
There is the account of Mr. Martien's Dickensian childhood in the Belgian port city of Ghent. His father was a poorly paid painter of frescoes in churches, who died young, partly of lead poisoning from mixing his paints. His mother went to work making clothes for a mental institution. There was never enough money or food.
At 13, Mr. Martien went to work in an iron foundry, where he witnessed grisly industrial accidents. His own back became deeply scarred and pitted from sparks that leapt from the flames. He escaped the most dismal fate, "club feet from stepping in molten iron by the furnace."
This book includes, like the middle eight of a mournful song, a broken love story. After the war, Mr. Martien was engaged to Maria Emelia, the smart, vivacious, dark-haired beauty of his dreams. Before they could marry, she died of pneumonia during the Spanish influenza pandemic.
A dutiful man, Mr. Martien instead married her older sister, Gabrielle, a wallflower who was apparently less wonderful in every regard. But they made a long and dignified marriage, even if it was largely platonic. (Gabrielle wore a raincoat in bed to ward off Martien's advances.)
"What must it be like, spending your whole life with your true love's sister?" Mr. Hertmans asks. "Seeing flashes of the flamboyant Maria Emelia in the timid Gabrielle, a woman who spurned his embrace?" It was a torment.
Drifting beneath every aspect of "War and Turpentine" is Mr. Hertmans's interest in painting, one that was handed down to him. After the war, Mr. Martien attended night classes and, following in the footsteps of his father, became a painter, albeit an amateur.
He mostly painted copies of masterpieces, and for this he had real talent. This book becomes an intellectually agile meditation on what Mr. Hertmans calls "the authentic glow that sometimes lies hidden in a copy."
I don't want to give away all of this book's secrets. But as Mr. Hertmans delves more deeply into his grandfather's paintings, he finds things in them he did not expect to find. Some of these discoveries are very moving.
Mr. Hertmans is an academic who has also written novels, poetry and plays. "War and Turpentine" is his first novel to be published in English, in this fluid translation from the Dutch by David McKay.
Mr. Hertmans's grandfather didn't care much for modern painters: "They muddle along with no respect for the laws of anatomy, don't even know how to glaze, never mix their own paint, use turpentine like water and are ignorant of the secrets of grinding your own pigments, of fine linseed oil and the blowing of siccatives."
Urbain Martien was a man of another time. This serious and dignified book is old-fashioned, too, in the pleasant sense that it seems built to last.
____________________________________________________________
Neel Mukherjee in The Guardian on War and Turpentine:
' a future classic'.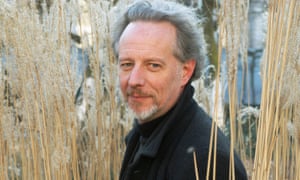 Urbain Martien was born in 1891 to a poor, working-class family in Ghent. His father, Franciscus, was a lowly painter of church murals and died of tuberculosis in his early 40s, but not before he had passed on a passion for painting to his son. Urbain worked in an iron foundry as a boy before going to military school for four years; shortly after he graduated, the first world war arrived, sweeping away the old order of Europe like a giant hand. Urbain served on the frontline, miraculously surviving it. Not only was the world he returned to after the end of the war utterly transformed, but he was, too. Nearly 50 years after his experiences, in 1963, five years after the death of his wife, Gabrielle, he started to write about them. His recollections filled up more than 600 pages in three notebooks, which he bequeathed to his grandson Stefan Hertmans, one of the great living Flemish poets. Urbain died in 1981 and Hertmans didn't look at the notebooks until nearly 30 years later, when the imminent centenary of the first world war brought back memories of his grandfather's stories, told innumerable times to anyone who would care to listen. War and Turpentine is the astonishing result of Hertmans' reckoning with his grandfather's diaries. It is a book that lies at the crossroads of novel, biography, autobiography and history, with inset essays, meditations, pictures. It seems to be aching to be called "Sebaldian", and earns the epithet glowingly.
Sign up to our Bookmarks newsletter
Read more
The book is divided into three unequal sections, the longest one comprising Urbain's experiences in the war, but we are led up to it through the first part, a masterly evocation of the life of the European provincial poor, a world now lost to us irrevocably. Hertmans himself is a character, or voice, in this section, telling us about his memories of Urbain, of tussling with the notebooks and how to confront "the painful truth behind any literary work: I first had to recover from the authentic story, to let it go, before I could rediscover it in my own way". He visits the places of his grandfather's childhood years and intensely imagines life as it must have been for Urbain a century ago. There are beautiful pages on Urbain's father going about his craft, watched by his son; a stomach-churning section on Urbain's visit to a gelatine factory; a Dickensian account of the dangerous work in the iron foundry. These set pieces shed the light necessary to illuminate a lost world. Through it all, Hertmans muses on the commute between the present and the past.
In section two, the heart of the book, Hertmans removes himself. The narrator is now Urbain, and we get an unflinching first-hand report of the war years from the frontline. Narratives of the first world war are not exactly thin on the ground, but even with such bristling competition it is undeniable that these 90 pages are some of the most distilled expression of unremitting horror. Urbain is wounded grievously three times but even in the hell of death, disease, mud, diarrhoea and ever-present danger, he observes nature with exquisite precision: "The earth warms up; after the chilly morning hours, vapour rises from the miry fields, which shine in the strange light. A blanket of lapwings ripples over the horizon … " Five lines later, he is talking about the pervasive presence of rats: "Sometimes we roast them, but their flesh is vile, muddy and gooey. A commander roars that we'll catch the plague." In David McKay's lyrical translation, every detail has the heightened luminosity of poetry, from the first sight of a Zeppelin ("this dream-fish drifting silently over our heads") to a dead horse hanging from a broken elm ("perfectly straight, its bloody, half-severed head gruesomely twisted against the cool morning sky, its legs tangled in the remains of the tree like strange branches").
Advertisement
In the final section, Hertmans reappears to narrate the six decades of Urbain's postwar life. There is a sad secret at the heart of his loveless marriage to Gabrielle that it wouldn't do to give away; it provides much of the pathos in this heartbreaking section. The only consolation left to Urbain in the long tail of his life appears to have been painting, and Hertmans writes about this with both passion and delicacy. The book has such convincing density of detail, with the quiddities of a particular life so truthfully rendered, that I was reminded of a phrase from Middlemarch: "an idea wrought back to the directness of sense, like the solidity of objects". Hertmans' achievement is exactly that.
Urbain considered himself and his life ordinary. More than 20 years after his death, he has been given a kind of immortality by his grandson, an extraordinary afterlife that he never could have imagined. War and Turpentine has all the markings of a future classic.
• Neel Mukherjee's The Lives of Others is published by Vintage. To order War and Turpentine for £13.93 (RRP £16.99) go to bookshop.theguardian.com or call 0330 333 6846. Free UK p&p over £15, online orders only.
On 21st of June 2016, Stefan Hertmans will speak on inclusion and the arts on the Forum of the European Union Agency for Fundamental Rights in Vienna
Stefan Hertmans is a Flemish Belgian writer, author of a vast literary and essayist oeuvre, which has won numerous prizes. His last novel, War and Turpentine, is an internationally-acclaimed bestseller. His essays are mostly concerned with the place of arts in today's democratic society. Previously he was professor of art criticism, agogics and text analysis at University College Ghent. He has engaged intensely in the debates following the terrorist attacks in Brussels on 22 March and has recently written a short play 'Antigone in Molenbeek' which was performed at the Amsterdam Forum Re:creating Europe in June 2016. His concern for the arts as the most outstanding form to convey human rights in times of political and cultural crisis, and his strong personal engagement, triggered his invitation to the Fundamental Rights Forum in Vienna.
______________________________________________________________
Just published: War and Turpentine at Harvill Secker, London